Welcome!
Welcome to Promoplus - Promotional Items!
Promoplus is one of the leading companies dedicated to the manufacturing and selling of domestic and imported promotional items, providing the best quality, price and delivery of thousands of promotional items for your business such as: shirts, mugs, pens, caps, key chains, watches and lots more! Please feel free to
or call us at 210-420-1551. Thank you and enjoy!
Featured Item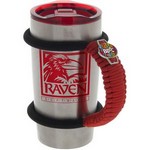 Odin EZGrip Kit
Kit includes the 20oz Odin Vacuum Insulated Tumbler and EZ Grip Tumbler Handle. One logo on the tumbler & another on the EZGRIP. Choose from 8 lid colors. Handle is made of elastic and nylon codes, wi...
$14.50 - $18.50